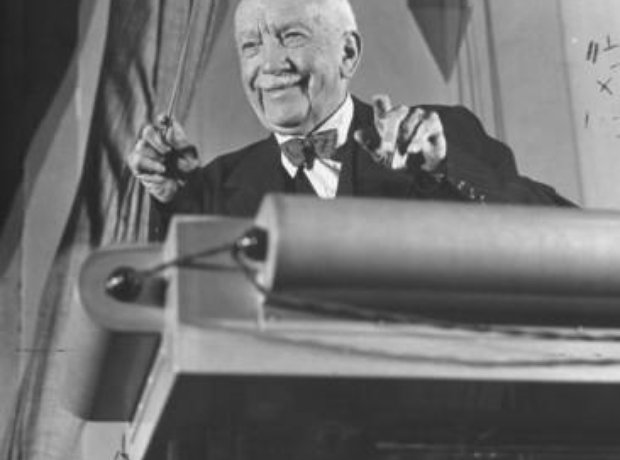 It's hard to find a picture of him smiling!
Here is an edition of the Ö1 program Apropos Musik in celebration of
Richard Strauss' 150th birthday
. There are some interviews—with Strauss, and with singers who worked with him. Obviously these conversations are a lot more meaningful if one has a good grasp of German.
What's most interesting, however, are the Rosenkavalier excerpts conducted by the dude himself and recordings of him at the keyboard (accompanying Anton Dermota and Maria Reining, and playing two Lied arrangements via piano roll.)
I highly recommend spending this hour with Strauss and friends.
Happy Birthday, Herr Doktor Strauss!