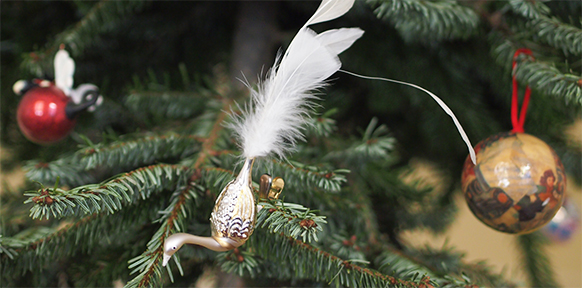 World opera stars from Enrico Caruso to Renee Fleming are included in this little

Christmas music program on Austria's Radio Ö1.

Not just the familiar carols, but also a bit of Bach and some opera excerpts from Rimsky-Korsakov's Christmas Eve and (of course) Humperdinck's

Hansel und Gretel. The program also includes selections from Juan Diego Florez, Mado Robin, Paul Robeson, Elizabeth Schwarzkopf, Thomas Quasthoff, and others.
I haven't posted as much in 2014 as in past years (oddly, it was easier to keep up when I had a steady job), but I hope to get back to more regular presence here on the blog pages in 2015. So for now, Merry Christmas and Happy Holidays to all my readers! And to carry us through the 12 days of Christmas, here are some Regie or Not Regie Christmas posts from seasons past.