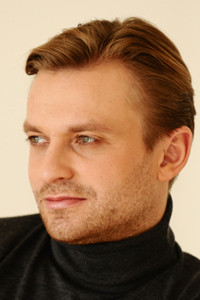 Pavol Breslik has an absolutely beautiful voice and sings with artistry. He's making his career primarily in Mozart and bel canto roles

. True, he may not have a wide
tonal
range, and his vibrato is rather fast, but his intonation is true, he's easy on the ear and the eye, and he is a charming Lensky in
Eugene Onegin
.
This Tchaikovsky sounds like it's

almost too much for him. Then again, it seems to be a mobile phone video; it's not bad for a phone video, but I don't trust the vocal/orchestral balances. It's clearly not

Full Frequency Stereophonic Sound!
I just found a recording of Mr. Breslik as Nemorino in
L'elisir.
He appeared as Edita Gruberova's son in
Lucrezia Borgia
(directed by Christof Loy) not long ago, and he's also in the infamous Munich "Brokeback" Onegin with Simon Keenlyside. Keep an ear and an eye out for more Pavol Breslik!
Here is Lensky's aria,
Kuda kuda vi udalilis,
from Act 2 of Tchaikovsky's
Eugene Onegin
– Recorded in Vienna, September 28, 2011.
Lensky regrets challenging his friend to a duel.