I love it when

coincidences conspire to bring diverse and interesting things (recordings, singers, organizations, music, events) to my attention.
Last week, the Barihunks blog posted a review of a recital by French barihunk

Edwin Crossley-Mercer. And it turns out they've been tracking him for a while.
In fact, Barihunks named him Hottest Recitalist in their

Best of 2010

and they averred that "it was as much for his artistry as his hunkiness." (prematurely gray, hyphenated name, easy on the eyes, and really big...hands—what's not to like? Oh, and he sings really really well, too!)
So, tonight I noticed that the

Chamber Orchestra of Europe (an offshoot of Claudio Abbado's European Community Youth Orchestra) is collaborating with Opéra de Dijon on a production of

Mozart's

Don Giovanni.
And guess who is playing the Dude the Don himself? Yup! Edwin Crossley-Mercer.
Not Don Giovanni, but a good opportunity
to become familiar with his hands voice.
The production will be streamed live on
medici.tv
March 28th, then available on demand for a few months. There also will be a "making of" video presented during intermission.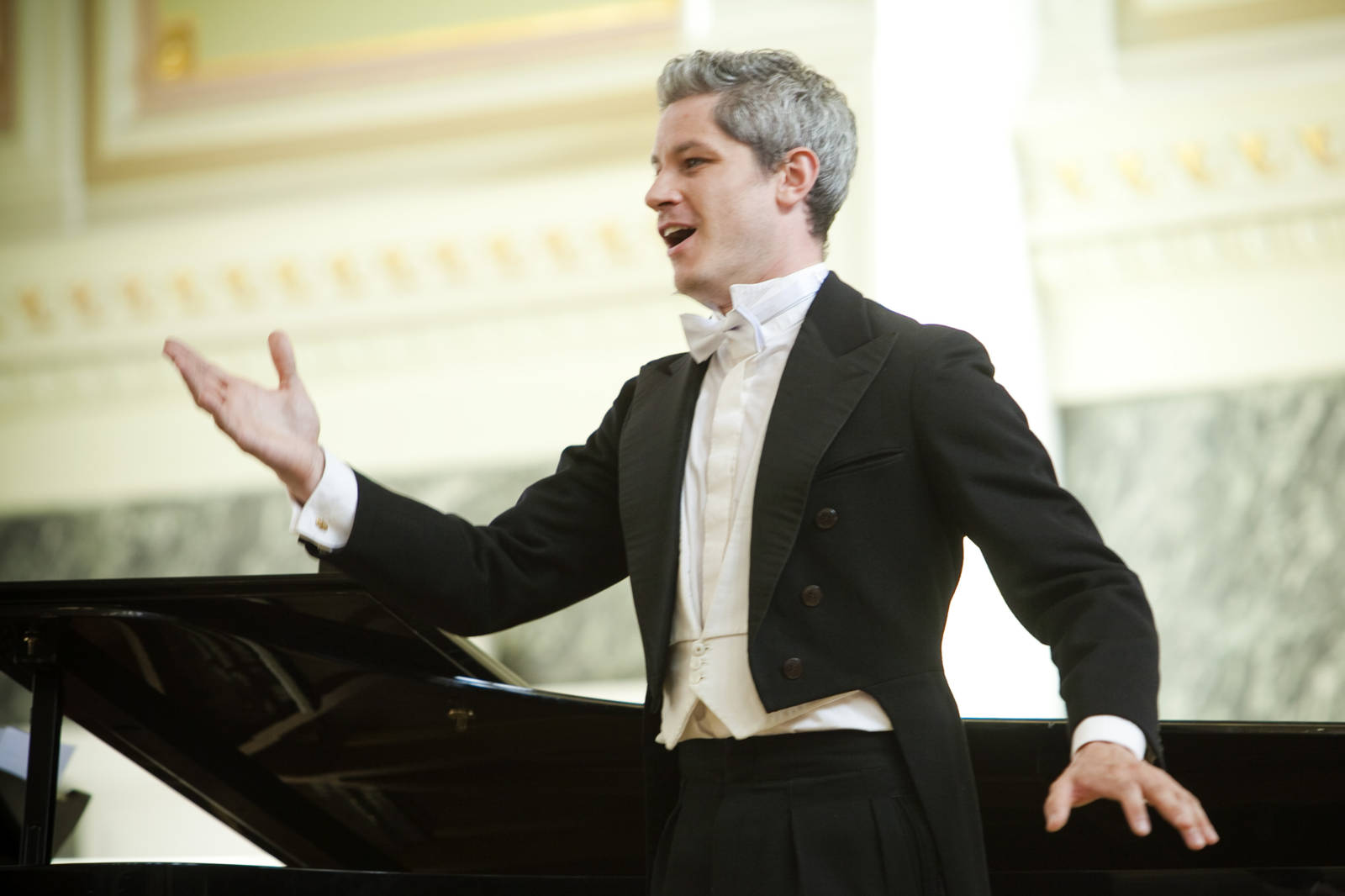 You can find out more about this

Don Giovanni in Dijon

from Chamber Orchestra of Europe. If you're a Francophone, you can also read about it at Opéra de Dijon.
And if you want to read more about Edwin Crossley-Mercer,
Barihunks
has mentioned him
quite
a few times.