Listen now:
Werner G
ü
ra and Christoph Berner
Werner Güra (tenor) and Christoph Berner (piano) perform music by Beethoven and Schubert.
German tenor Werner Güra and pianist Christoph Berner perform live at the Edinburgh International Festival. Love and longing, life and loss are explored in this song recital of works by Beethoven and Schubert.
Beethoven: An Die Ferne Geliebte Op 98
Beethoven: An die Hoffnung Op 32
Beethoven: Lied aus der Ferne WoO 137
Beethoven: Resignation WoO 149
Beethoven: Adelaide Op 46
Beethoven: Wonne der Wehmut Op 83
Beethoven: Der Kuss Op 128
Schubert: Heidenröslein D257
Schubert: Schlaflied D527
Schubert: Wiegenlied D867
Schubert: Im Frühling D882
Schubert: Geheimes D719
Schubert: Ganymed D544
Schubert: Auf der Bruck D853
Schubert: Der Fischer D225
Schubert: Daß sie hier gewesen! D775
Schubert: Bei dir allein D866
Schubert: Der Schiffer D536
Schubert: Willkommen und Abschied D767
Listen soon: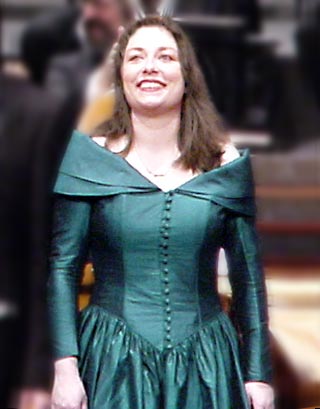 Dorothea Röschmann and Malcolm Martineau perform lieder by Schumann, Wolf and Berg.
German soprano Dorothea Röschmann joins Edinburgh-born pianist Malcolm Martineau to perform Schumann's passionate song cycle Liederkreis as well as later romantic settings by Wolf of Mörike poetry and the lush harmonies of Berg's Seven Early Songs.
Schumann: Liederkreis Op 39
Wolf: Gesang Weylas
Wolf: An eine Äolsharfe
Wolf: erstes Liebeslied eines Mädchens
Wolf: Denk es, o Seele
Wolf: Im Frühling
Wolf: Begegnung
Berg: Seven Early Songs
Listen now:
Lieder von
Robert Schumann:
Dichterliebe, Liederzyklus nach Gedichten on Heinrich Heine
Lieder und Gesänge aus Wilhelm Meisters Lehrjahre
Tief im Herzen trag' ich Pein
Aufgenommen am 8. August in der Stiftung Mozarteum Salzburg